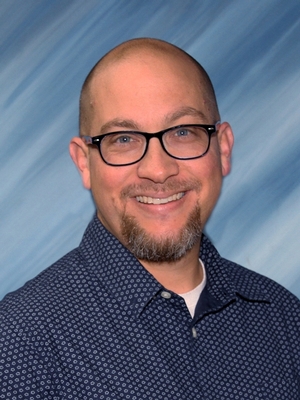 Jonathan Abdul
Jonathan joined the ODCS school board in 2022. He and his wife Alana live in Elyria and have two daughters that both attend Open Door Christian School. They have attended Church of the Open Door since 2006 and since 2012 he also serves there as the Director of Stewardship and Finance. Jonathan attended Kent State University where he received his BA in Business and Accounting, followed by graduate school at Cleveland State where he received his MAcc in Accountancy. Jonathan enjoys soccer, golf and backpacking. One of his favorite verses is Colossians 1:9-12, specifically verse 10: "so that you may live a life worthy of the Lord and please him in every way: bearing fruit in every good work, growing in the knowledge of God."
Joel Baker
Board Secretary
Joel joined the ODCS school board in 2016. He and his wife Molly live in LaGrange and have been attending North Olmsted Evangelical Friends Church for a number of years. Joel and Molly currently have four children who are all enrolled at ODCS. Joel is employed by Highland Consulting Associates, Inc. where he is a senior investment consultant, director of business development, and a member of the leadership team. Joel has a BBA degree from Cleveland State University and an MBA from Baldwin-Wallace College. He has earned the Chartered Financial Analyst designation and is a registered Canadian Portfolio Manager. In addition to serving on the ODCS board, Joel is also very active in his local community's soccer association and coaches soccer for ODCS. Joel's favorite verse is found in 1 Corinthians 9:24, "Do you not know that in a race all the runners run, but only one gets the prize? Run in such a way as to get the prize."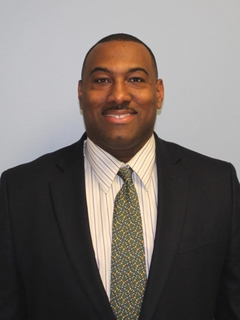 Robert Brooks
Robert joined the ODCS school board in 2014. He and his wife April have been married for 15 years and serve together as full-time Missionaries with Athletes in Action — the sports ministry of "Cru" (formerly Campus Crusade for Christ). They currently live in Avon, and have 5 children who have attended ODCS since 2012. Robert received a football scholarship to Lees McRae College in Banner Elk, NC where he became a follower of Jesus Christ at the age of 18. After a year, he transferred to West Virginia University where he finished his football career and received a Bachelor of Science degree in Sports Management. He later received a Master's Degree in Education Administration from Xavier University in Cincinnati, OH, and is currently completing master level Seminary courses through Campus Crusade for Christ's partnership with Trinity Evangelical Divinity School. Robert is the Athletes in Action Pro Ministry Football Team Chaplain for the Cleveland Browns. He also served with AIA as the football team chaplain at the University of Pittsburgh prior to his move to Cleveland. Before becoming a missionary, Robert worked in marketing with the Cincinnati Bengals and as the Assistant Athletics Director of Marketing and Promotions at UAB and UWGB. Robert has been overjoyed to blend his love for God with his love for sports and believes in the driving force of AIA that, "A society looking up to athletes as heroes, must find heroes looking up to God."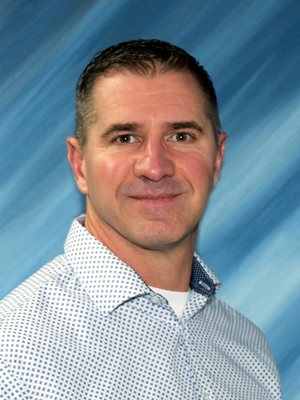 David Eck
David joined the ODCS school board in 2016. He and his wife Jennifer live in North Ridgeville and attend Church of the Open Door. David and Jennifer have two children, their eldest who graduated from ODCS, and their younger child who is a current student at Open Door Christian Schools. David is a distinguished SQL Server database administrator who has over 18 years of experience working in the IT industry and has had a primary focus on SQL Server for the last 16 years. He has extensive experience working with SQL server starting with version 7 through its current form. He worked for several years as an independent contractor performing high profile projects for companies like Charles Schwab, Smuckers, Mercy Health Systems, Greenville Health Systems and Applied Industrial Technologies and is currently a Lead Database Engineer at Hyland Software in Westlake, Ohio. David is an avid athlete who enjoys coaching his two kids in soccer, basketball, and track here at ODCS and also serves as treasurer for the Lorain County Soccer Coaches Association. One of David's favorite verses is Colossians 3:23, "Whatever you do, work at it with all your heart, as working for the Lord, not for human masters."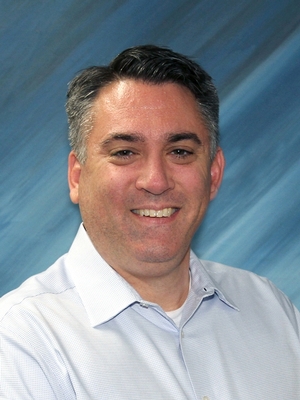 Joe Flinner
Joe joined the ODCS school board in 2014. He and his wife Julie live in North Ridgeville and attend Providence Church in Avon. He serves his church Joe and Julie have two boys and a daughter who attend ODCS. Joe is a graduate of Bowling Green University where he received his BA in Business and Finance. Joe serves as the CEO of Landing Point Financial Group. With over 18 years of experience in financial planning, Joe has earned recognition as one of Barron's top 1,000 advisors in 2014. He also was on the Armeriprise Chairman's Advisory council from 2010- 2012. Along with serving on the board at ODCS, Joe also serves on the Second Harvest Food Bank and Cornerstone Among Women Boards. Interests include enjoying camping and the outdoors with his family. Joe's favorite verse is Philippians 4:13, "I can do all things through him who strengthens me."
Mark Geissbauer
Mark is passionate about following Jesus, making disciples, and using his leadership and administrative gifts to help visions become reality. Coming out of a successful business, non-profit, and professional sports management career, Mark served as a faithful volunteer in ministry for six years before he was hired to become the Executive Pastor at The Chapel, a multi-site church in Sandusky, a role he has served in for the past six years. Recently, Mark transitioned into his new role as Executive Pastor for Church of the Open Door.
Born and raised in Germany, Mark has been married to Rachel since 2009, and they have two amazing daughters–Chloe and Grace. He graduated from the University of East London with a B.S. in Business & Finance Management and is close to finishing his Master's in Intercultural Leadership from Columbia International University.
Before serving on staff at The Chapel, Mark has been a professional soccer player, a Coach, and General Manager of soccer teams; worked for a business consulting firm; founded non-profit ministries around the world; and had a blast serving as a volunteer in Children's Ministry in his local church. He loves spending time with his family (telling bad dad jokes), playing soccer, empowering and growing leaders, as well as making a difference in the community and around the world.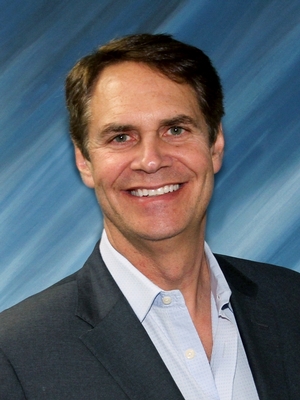 Brian Gevry
Brian joined the ODCS school board in 2006. He and his wife Kendra live in Oberlin and attend North Olmsted Friends Church. Brian and Kendra have two daughters and a son who have all graduated from ODCS. Their oldest daughter graduated from Wheaton College (Illinois) and is currently enrolled at Marshall Law School in Cleveland. Their second daughter is a sophomore at Wheaton College. Brian is employed by Titanium Asset Management Corp. where he serves as the Chief Executive Officer and is a member of the board of directors. Additionally, he serves as the CEO of Titanium's subsidiary Boyd Watterson Asset Management LLC. Titanium is a $9.5 billion multi-strategy investment management firm that maintains investment operations in Milwaukee, Chicago, Cleveland, Charlotte, and Sarasota. Brian obtained an MBA from Case Western Reserve University and is a Chartered Financial Analyst (CFA). He received a Bachelor of Arts in English and Political Science from Cleveland State University.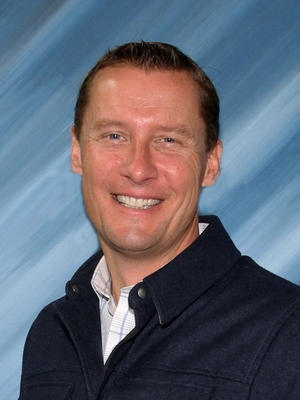 Scott Giesbrecht
Board Chairman
Scott, Chairman of the Board, joined the ODCS school board in 2008. Scott and his wife Mona met in the halls of ODCS in Junior High, dated throughout High School, and have been married since 1997. Six of their eight children currently attend ODCS. The Giesbrechts reside in Oberlin and attend church at Grace Church of North Olmsted, where Scott serves as a deacon. Since graduating from Malone College in 1998, Scott has been working with Green Circle Growers where his responsibilities include sales, marketing, and distribution. Scott enjoys spending time with his family, reading, and golfing. One of Scott's favorite verses is Romans 12:2: "And do not be conformed to this world, but be transformed by the renewing of your mind, that you may prove what is that good and acceptable and perfect will of God."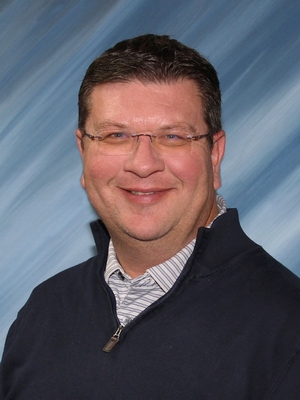 Kevin Hopkins
Board Vice-Chair
Kevin and his wife Connie (Van Wingerden) have been married since 2004 and have 3 children who all attend ODCS. Their experience with Open Door has been a bit special in that Connie graduated from the school and taught 3rd grade here for 8 years. Kevin is a product of the public school system having attended a large school system in Lima, Ohio and two public universities. He graduated with a bachelor's of science degree in biology and a minor in chemistry from the University of Toledo in 1998 and from Wright State University School of Medicine in 2002. He has since become a big believer in the value of Christian education as a means to reinforce what is taught at home. Kevin is a family physician at the Cleveland Clinic and serves as the medical director for the Cleveland Clinic Strongsville Family Health and Ambulatory Surgery Center. The Hopkins family stepped out in faith in 2014 to follow God's leading and help plant a new church in North Ridgeville, Ohio. Westside Community Church has started out small but is committed to helping make disciples of Jesus Christ by building relationships with our neighbors and loving them as ourselves.
Jen McClain
Jen and her husband, Brian, have been married for 18 years and have two daughters who are proud graduates of ODCS. The McClains have been part of the ODCS family since 2012. Brian is a Lieutenant Firefighter/Paramedic for the City of Brook Park and is the current President of the ODCS Patriot Pride Athletic Booster Club. Jen has worked in the field of Outdoor Education for over 20 years and is presently a part-time Naturalist for Cleveland Metroparks at the Brecksville Nature Center. She graduated from Baldwin-Wallace University in 1994 with a degree in Communications and a minor in Environmental Studies and Biology. In addition to hiking, reading, and spending time with family and friends, Jen enjoys volunteering for the Athletic Department and lifting up all ODCS students, faculty, and staff along with other moms at "Moms In Prayer". The McClains reside in Lorain and attend the Elyria Campus of Church of the Open Door. One of Jen's favorite verses is Psalm 105:4, "Look to the Lord and His strength; seek His face always."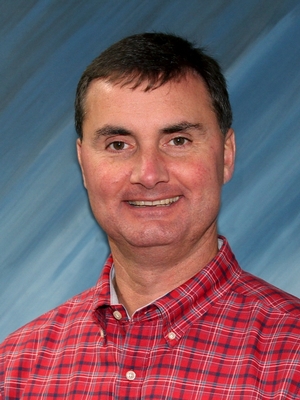 Todd Wright
Todd joined the school board in 2010. He and his wife, Sue, have been married for over 20 years, and have three sons who all graduated from Open Door Christian Schools. The Wrights reside in Avon and are members of Church of the Open Door. They are active in various church ministries as well as coaching for ODCS. Todd currently works as a Territory Manager for Action Fabricators. Previously, he held the position of General Manager of North American Commercial Operations for Prayon Incorporated (international chemical manufacturer). Todd and his wife are both graduates of Taylor University. Todd received his Bachelor of Science in Business Systems from Taylor, and an MBA from Washington University in St. Louis.