Welcome to Open Door Christian Schools
Download Our App
The official Open Door Christian Schools app gives you on demand access to everything happening here at ODCS. Get the news and information that you care about so you can stay connected and engaged.
Download Now
Plan A Visit
Come experience all that Open Door Christian Schools has to offer. Plan your visit today!
Join Us at Open House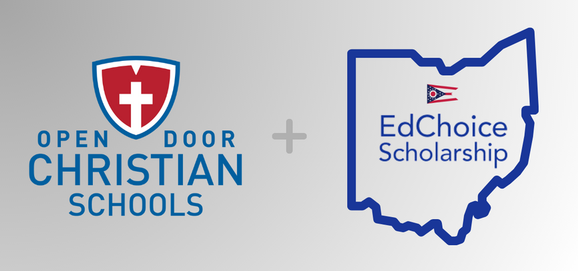 EdChoice Update
An ODCS education is now more affordable than ever! All Ohio students now qualify for the Ohio EdChoice Scholarship.
Learn More
Because We Have Many Opportunities
"My favorite part of my experience at Open Door Christian Schools has been the atmosphere. I have been nurtured and encouraged in my Christian walk as well as encouraged to take part in different sports, clubs and musical ventures. Students also have the unique opportunity of playing multiple sports. I would like others to know that I think ODCS is great school and an amazing opportunity for their child. "
Because We Needed a Partner in Educating Our Children
"I am beyond grateful for the staff at ODCS. The one on one attention my children receive is incredible and the investment the staff makes in the lives of the students is a gift! I thank the Lord for bringing our family to ODCS because I know without a doubt this is where my children are becoming more like Jesus."
Where God Wanted Us
When we joined the ODCS Family, we knew we were where God wanted us. When you say you want every child to get a Christ-centered education through ODCS... we believe it. Your words and actions align.